Old V New Dinner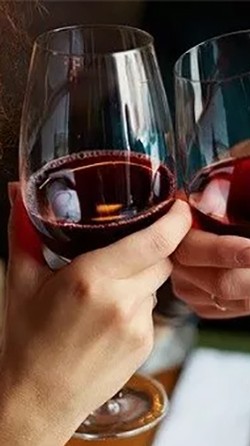 Calling all food and wine lovers!
A fabulous four course dinner, with each course matched with two vintages of one of Ash RIdge's great wines. A perfect way to look at how wines age and the benefits of cellaring wine.
This event will be held at St Georges Restaurant, 452 St Georges Road, Havelock North, Saturday 3rd July 2021 6.30pm to 10.30pm.
The cost is $150 per person, with the wine club price of $130 per person.
Product Reviews
Sally Ashcroft
(11/06/2021 at 2:00 PM)
Last old and new dinner at St Georges was fantastic! Can't wait to go to this one
Barbara McLay
(11/06/2021 at 4:07 PM)
Good but cannot order!
James Ferreira
(12/06/2021 at 7:54 AM)
Always a bargain
James Ferreira
(12/06/2021 at 7:56 AM)
Always a bargain