Upcoming Winery Events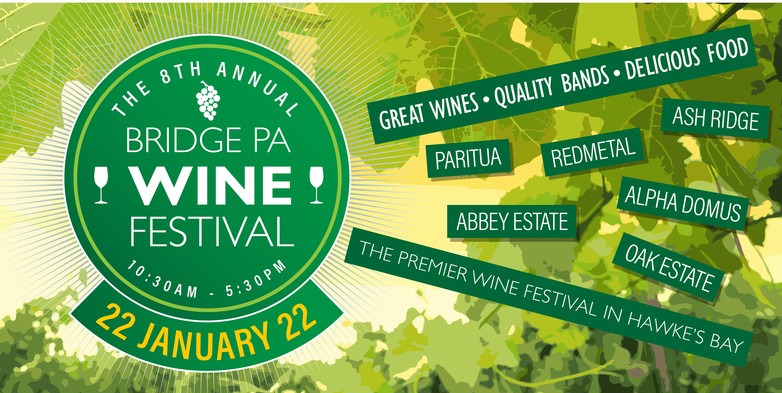 The Bridge Pa Triangle Wine Festival
For the eigth year in a row, six wineries in the Bridge Pa Triangle wine district are coming together to run the Bridge Pa Wine Festival. This is becoming an annual event not to be missed!
The Bridge Pa wineries benefit from being close to each other and all wineries will be connected by Hop On/Hop Off Buses throughout the day, allowing attendees to visit multiple wineries and enjoy a wide range of wine experiences. Each winery has different offerings of wine, food, and music – follow the Bridge Pa Triangle facebook page for more information.
The wineries involved are Abbey Estate, Alpha Domus, Ash Ridge Winery, Oak Estate, Paritua and RedMetal Vineyards.
Tickets start from $45 and sell out quickly, so get yours today here!
---