2016 Doppio MS Syrah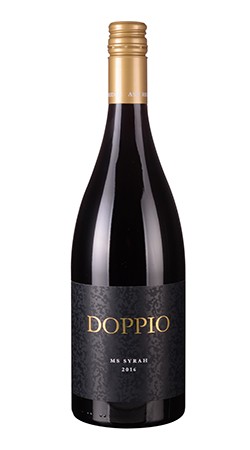 The concept of DOPPIO is to drill down at the varietal and look at the underlying clones being predominantly used in New Zealand to make Syrah. The concept came about during our first Syrah blending session in 2015, since 2014 was our first vintage in a newly built winery on the vineyard. During this blending session it became very apparent early on that the uniqueness of the two predominant clones at Ash Ridge, Mass Selection (MS) and Chave, had such interesting and diverse characters that is would have been a crime to totally blend these away, without sharing.
Our understanding is that MS, also known as Heritage, or the Limmer clone, comes from the original material recovered by Dr Alan Limmer from the Te Kauwhata Reseach station, and is likely to have come into the country from Australia in the 70's. This has become the predominant clone planted in Hawkes Bay, and more than likely drives much of the 'style' of Hawkes Bay Syrah.
On our home vineyard, located on the northern end of the Bridge Pa Triangle, nestled under Roys Hill, the MS clone grows in the free-draining red metal soils. From a growing point of view the MS is a more fragile grape, making it more challenging to grow.
In the winery each year the clone is picked in small parcels and treated with whole bunch, barrel fermentation, carbonic maceration, pre soaks, post soaks, vessel choice, and finally pumped over or hand plunged. We like to give ourselves options for blending down the track by creating complexity from our single vineyard.
Wine Specs
Appellation
Bridge Pa Triangle Wine District
Product Reviews