2017 Premium Viognier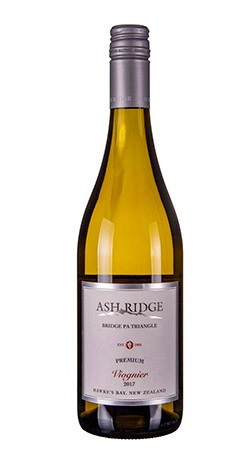 A very special variety. Viognier is categorised as an "aromatic". Naturally textural and soft Viognier is often popular among both white and red wine drinkers.
Originally we planted a small amount of Viognier to be a blending component for Syrah. Over the last couple of years there has been a focus on improving the quality of the Viognier. As a result we believe this is our best to date.
Fruit:
Single Vineyard.
100% Viognier
Winemaking:
This single vineyard Viognier was fully barrel fermented, to assist with a full bodied wine.
80% went through a secondary fermentation – Malolactic fermentation.
The wine was bottled after 10 months, lees stirred weekly, in seasoned French oak Barriques to allow optimum maturation, to preserve the primary fruit flavours.
Alcohol: 12.9%
pH: 3.48
Sensory Evaluation:
Colour: Dried Straw
Aroma: White peach, Floral, Spice, Pineapple.
Palate: Generous mouthfeel, Lush Peach, Well structured, very clean dry finish
Food Matches:
Very versatile, Viognier is a great option for a BYO restaurant. Great with Spicy food, Viognier works well with fresh dishes too.
Cellaring:
Drink now or cellar up to 7 years.
Wine Specs
Appellation
Bridge Pa Triangle Wine District
Wine Profile
Tasting Notes
Aromas of freshly picked apricots and sweet spice. This wine is lush with summer fruit sweetness, floral and perfumed.
Product Reviews
Brian Fisher
(09/11/2019 at 4:46 PM)
Ashridge premium Viognier 2017. Had a bottle delivered to an isolated address in Marlborough Sounds, excellent service. The wine description on the website is pure gooble de gook. Ignore such marketing speak. The truth is simple. This Viognier is a terrific wine with a wonderful taste. What more do you need! I must order another bottle.
Alana Tisch
(29/11/2019 at 2:26 PM)
I totally loved this wine. I ended up drinking the whole bottle by myself in one sitting it was so good.