2018 Alti Franc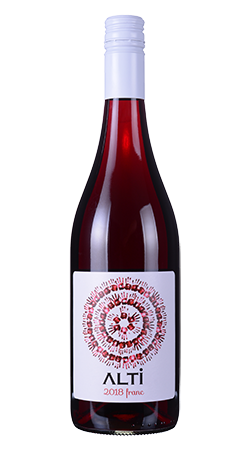 A Cabernet Franc with a complete difference, who bottles red wine in clear bottles?
Fully fermented on stems, breaking those long held rules of winemaking, this wine is incredible, every winemaker who we have shown it to has wanted to order. Beautifully aromatic, but intensely delicate, this wine is designed to be served chilled.
We make small quantities of wines from different grapes each year, a good way for us to experiment, learn and have a lot of fun. The great thing is these wines are not only unique, but incredibly delicious as well.
The ultimate summer red wine, this is your go-to for BBQ's on hot summer days.
Only 900 bottles produced.